SMART FACTORY
The smart factory is a dramatic evolution from a communication automation production system to a flexible, connected production system – a system that can seamlessly connect and process data from the operations. production and trading. With this system, production and business activities will be more efficient, more flexible, less downtime, predictable and self-adjusting.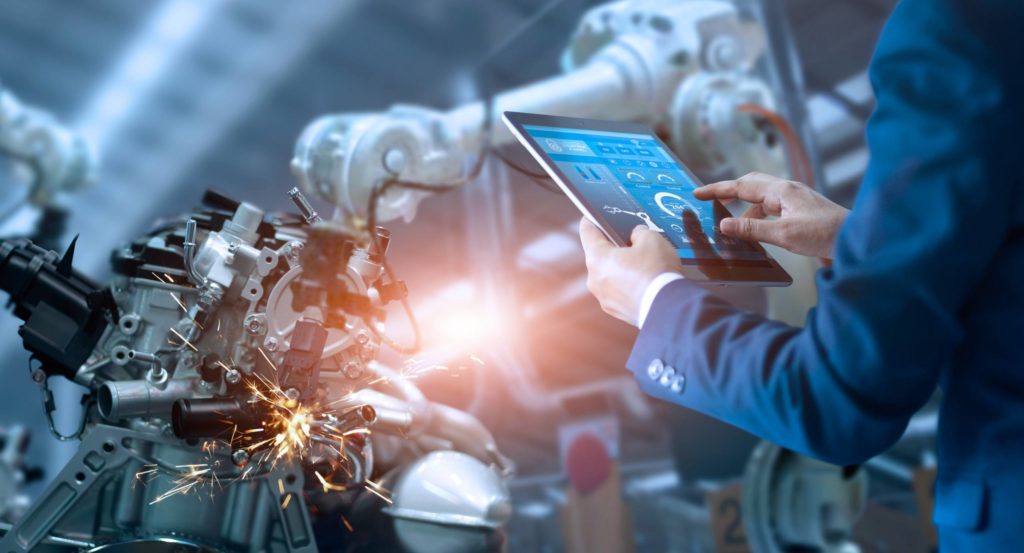 SOLUTION FOR YOUR FACTORY
TRACE ABILITY SOLUTION
Product traceability solutions can provide full lifecycle visibility of a product and maximize data value to quickly detect production issues or trends.
Traceability Smart Factory of SSG (Traceability Smart Factory – TFS) của Sao Maihelp the factory build a comprehensive working environment, automate the process of linking, inter-department / production department, quality control, machine operation …). TFS is a system including operating software and machines to extract data from stages, including software such as: Parts registration software, maintenance registration software, history lookup using components, data input software into the system, product packaging management software, shipment management software, production management & monitoring software on the chart, etc.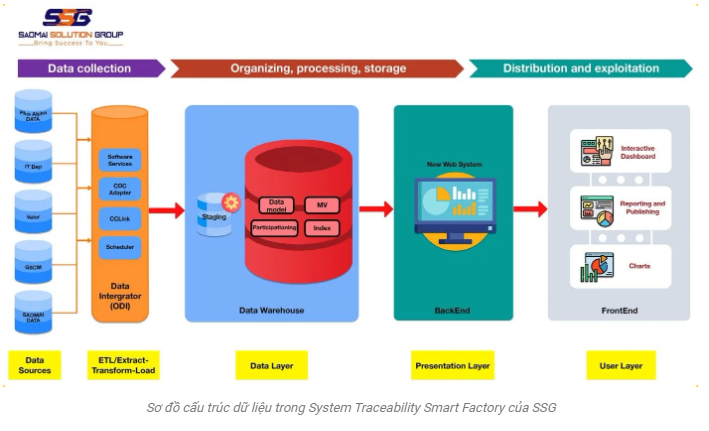 DIAGRAM OF TRACEABILITY SMART FACTORY OF SSG
FACTORY SUPERVISION AND OPERATION
SCADA (Supervisory Control and Data Acquisition) is a supervisory control and data acquisition system. The SCADA operation and monitoring system allows controlling factories to support people in the process of local monitoring and remote control. SCADA consists of SCADA hardware and software and constitutes a complete system. The SCADA operation and monitoring system is also an indispensable element for optimization in all industrial applications..
The SCADA operation and monitoring system can be easily integrated with your existing production systems, thanks to the analysis of production processes, managers can use this information to increase production efficiency and technical improvement, resulting in increased output and revenue. In addition, implementing this system allows you to transform, analyze, and present information in real time. This information will be sorted and prioritized by the manager.
The Factory Operations and Monitoring System offered by SAO MAI SOLUTION GROUP is a complete system with a highly flexible platform, capable of various configuration options to suit the scope and specification of the plant. each project. We offer system software that ensures flexibility and compatibility with a wide range of devices ensuring users a complete and functional solution that meets the latest standards requirements and openness needs. wide in the future. Services and systems that SAO Mai has provided to customers: can make calculations on the results of operation tests of products from simple to complex compared with other machines and equipment in the field. real situations.
INSPECTION AND CLASSIFICATION OF PRODUCTS WITH CAMERA
Camera product classification and inspection solution (Camera Vision System) is part of the Visual Inspection System, detects product defects to check product quality control, monitor the production process and complete product improvement. The system can process software and hardware algorithms to automate the visual tasks that take place during processing. The system is used for more and more detailed and accurate inspection needs, while maintaining and improving production. This system will help automatically take product photos and check for 100% defects in the production process.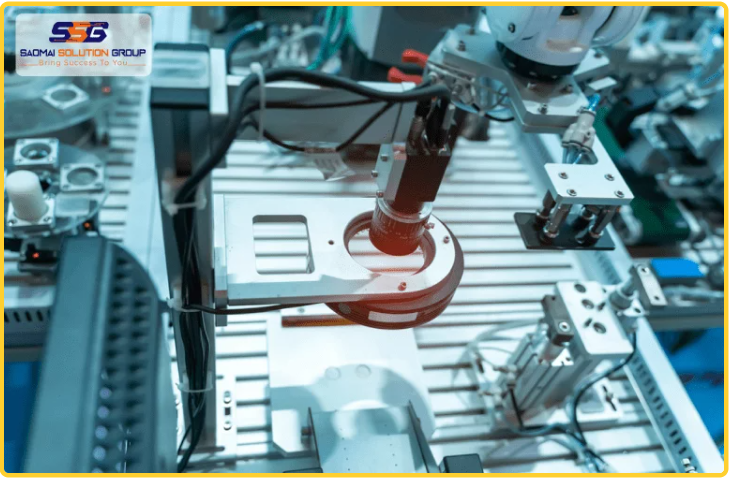 APPLICATION OF SOLUTIONS FOR PRODUCTS INSPECTION AND CLASSIFICATION BY CAMERA IN MODERN MANUFACTURING FACTORY WITH SAO MAI SOLUTION GROUP
The Camera Vision solution is packed with a wealth of powerful features that help support virtually any inspection. The system can operate continuously with high accuracy and easy to use design that Sao Mai is based on customer reviews and feedbacks. The image processing system is part of the Traceability System to detect production problems resulting in quality output. We accumulate experience and knowledge in each project and product to bring automation-oriented systems that best suit the requirements of customers, towards Smart Factory Solutions, System Quality Product Retrieval.
ENERGY SAVING SOLUTION
An energy management system is a set of computerized tools used by electrical facility operators to monitor, control, and optimize the performance of equipment or transmission systems.
BENEFITS OF ENERGY SAVING SYSTEM:
Indiscriminate use of energy will cost businesses. Therefore, if there is a suitable solution, the first cost problem will be solved. For example, the technology line is too old to operate much causing waste of electricity. At this time, SSG's energy-saving system will take measures to notify whether to replace or invest in new.
From the cost reduction, it also helps to lower the product cost. Create a better competitive advantage with similar products. It is the driving force that helps businesses gain a foothold in the current integration era.
Cost savings, increased output. This is the potential for businesses to attract foreign investment and expand production and business models.
SSG's energy-saving solutions can help electrical equipment work for a long time. Usually, the equipment that works for a while will be inefficient, causing power loss and waste of money. But with energy saving system can improve this. It will arrange and allocate reasonably so that the equipment can operate at maximum capacity.
REMOTE CONTROL OF ELECTRIC BOX
In production, there are many control devices and electrical cabinets that need to be closely monitored for all operating status, and at the same time, it is possible to intervene to switch on/off devices remotely via the network, in order to ensure absolute safety. for the plant during operation. 
SSG's remote control solution meets all the needs of monitoring power and status of electrical cabinets / control cabinets of all production systems in the factory.
The remote control panel solution is used to control the system through a software used on the tablet.
DIAGRAM REMOTE CONTROL OF ELECTRIC BOX

SOFTWARE INTERGRATION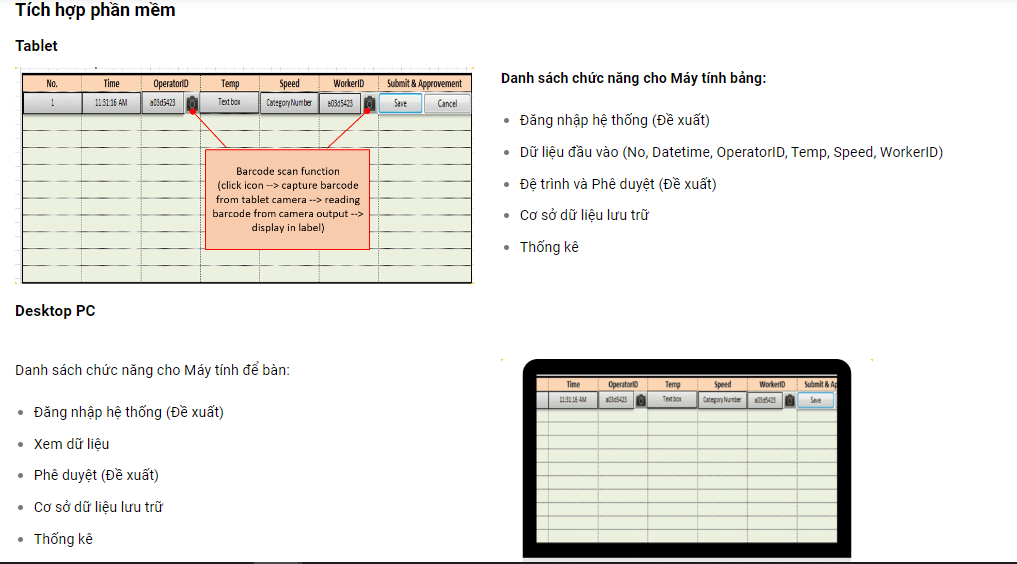 CONTACT INFOMATION:
SAO MAI SOLUTION GROUP JOINT STOCK COMPANY
Address: 4th Floor, Lucky Building, 81 Tran Thai Tong, Cau Giay, Ha Noi.
Hotline: 056789.77.55
Email: info@saomaisoft.com
Website: https://www.fasolutions.vn/
Fanpage: https://www.facebook.com/saomaisoft